Guest Interview n° 40: KALDA
Undemanding but slightly seductive. The garments by London based brand KALDA are fashioned with a lot of realism while combining contrasting elements to bring out an individual touch. KALDA is the creation of sisters Katrin Alda and Rebekka Rafnsdottir, originate from Iceland. The Blogazine caught up with Katrin, who is also the one heading the design, to talk about the inspiration, the style, and London Fashion Week.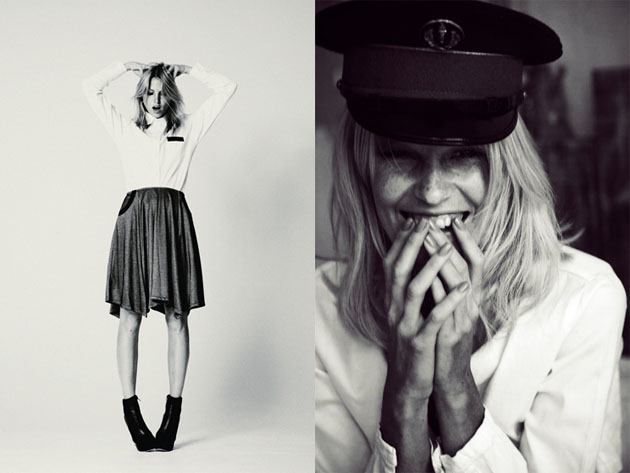 KALDA started out as a few pieces project to sell in your concept store, Einvera, back in Reykjavík. Was the objective with the store to be a first step for the brand?
No, not really, the whole thing kind of just happened, almost accidentally, but in the best possible way. I had known for some time that I wanted to have my own brand but it was not done in a strategic way. The shop first started in the basement of our home and then evolved to what it is today.
AW12 is your third full collection. How has the aesthetics of the garments evolved over time?
For me personally AW12 is the collection where it all came together and made sense. I think the aesthetics are pretty much the same, especially for the stranger's eye, but something changed with me personally in this collection.
KALDA is a lot about contrasts and opposites, in the same time as the style is very free and easy going. How is the creating process looking?
The creative process is very intuitive, some base idea comes along and that will be the starting point; normally it is about fabrics. I love the idea of combining different aspects in every single garment. The objective is always to create something realistic and individual.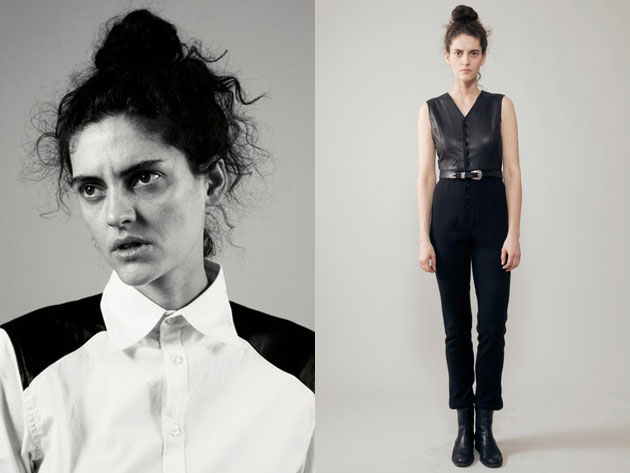 For your SS12 campaign you worked with the Swedish model Caroline Winberg. Do you wish to keep a Scandinavian touch to the brand?
No, not consciously at least. We had gotten to know Caroline through a friend and as she is one of the hottest women I've seen, we had to ask her to work with us!
Your campaigns are a mix of laid back, chic and rock n' roll. Is this how you would describe the attitude of the brand?
Yes, we create the images to give our costumers an idea of what we are about. We are lucky to work with photographer Silja Magg on our shoots and she really understands the brand identity.
You started out in Reykjavík but have along the road relocated to London. What elements of inspiration have you taken with you from Iceland?
I think growing up there has definitely shaped my aesthetics in ways I am not really aware of. Rebekka and I grew up in a town of 300 people and spent all day every day outside in the nature. Also our team comes mostly from Iceland and they are a great source of inspiration. We just appointed a new Creative Director, Regina Rourke, who is an Icelandic artist so we are very happy with our roots!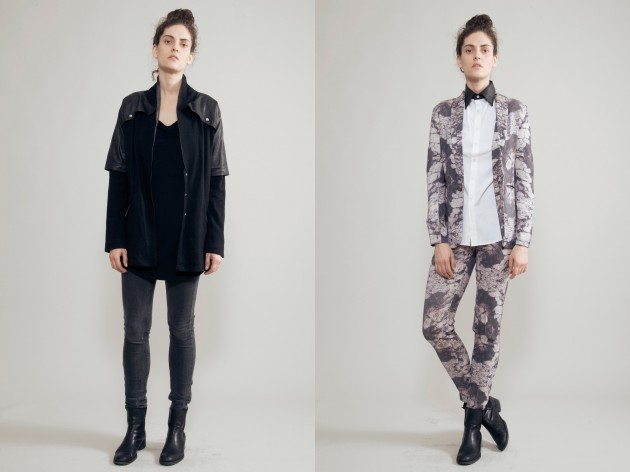 Your collection is sold through the iconic London store, Liberty. Do you have any other favourite stores in London, or back in Reykjavík?
I have always thought of Liberty as my favourite store, even more after they picked us up and I've gotten to know the way they run their business. Otherwise Natalie Massenet is someone who I think is a great inspiration for young professionals due to her self-believe attitude; Net-A-Porter is one of the best in the business.
From a business point of view it must be easier to be in the midst of it, in an acknowledged fashion city, than on a somewhat isolated island. Was this your main reason for moving the company?
I studied in London and got to know the fashion industry quite well while living here. I think London offers one of the best support systems for young designers in the world and I always knew I wanted to be a part of that. It is very important for me to surround myself with the best to push myself further.
And the plans for the future… What is the next step for KALDA? London Fashion Week perhaps?
Yes, loads of plans! We are just setting up our studio in London now and getting more people involved, which is very joyful! We are also planning an event for LFW in September, which we are all very excited for.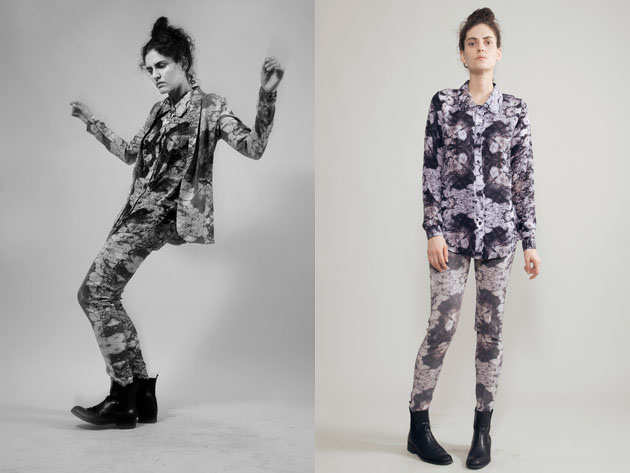 Lisa Olsson Hjerpe – Image courtesy of KALDA