Zak Kyes working with…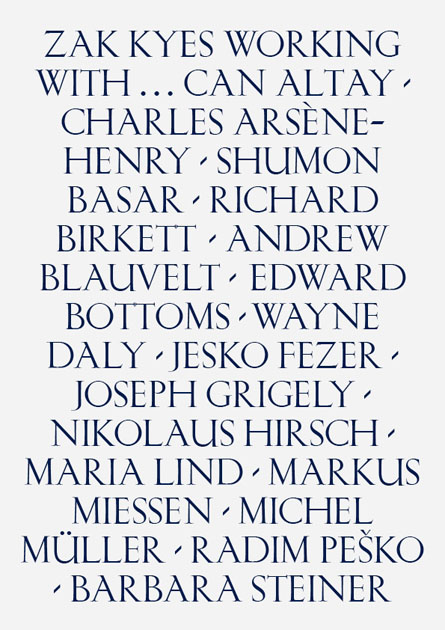 Since becoming art director of Architectural Association at the age of twenty-four, Zak Kyes has done so many incredible works and won so many prizes that counting them might give you a headache. And if you think that having a major retrospective means being at least forty, you are wrong. As the doors of "Zak Kyes working with…" exhibition open, he is still in his twenties. The head spinning show is being hosted by Galerie Für Zeitgenössische Kunst in Leipzig as part of the annual "Inform Award" given to prominent designers that develop work within the context of applied and contemporary art. Zak, who was rewarded with the prize in 2010, has developed the exhibition together with curator Barbara Steiner and a long list of artists and designers. 
More interested in editorial, curatorial and publishing activities, Zak uses graphic design as a medium, a conveyor of content. The type of content Zak is interested in is arising from collaborations between disciplines and practitioners – artist, designers, architects, theoreticians. Citing Zak's declaration: "The studio's approach is defined by its active collaborations in ever-changing constellations. The studio is engaged in complex projects that integrate graphic design, publishing, research, strategy and architecture."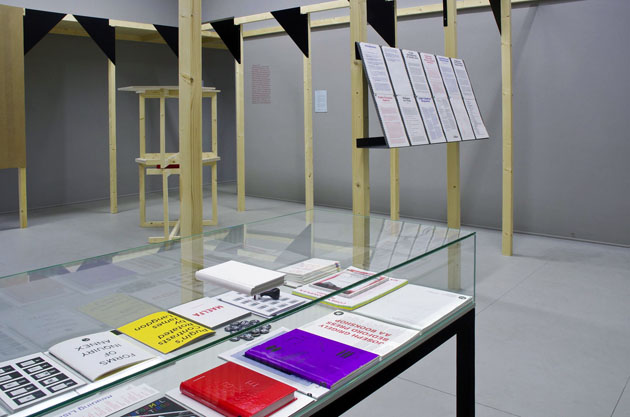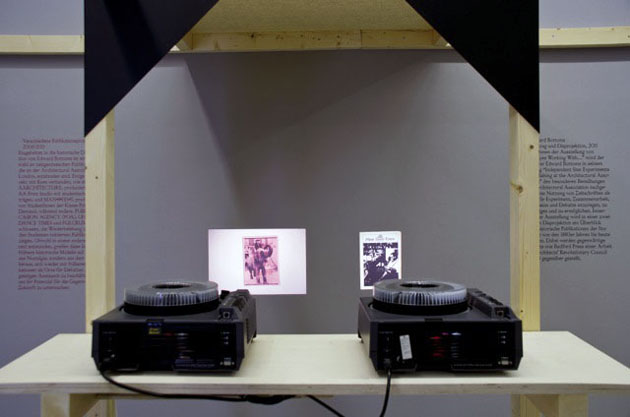 This approach should emerge clearly in the exhibition in course in Leipzig. Conceived as a participatory event, the exhibitions sees involved Can Altay, Charles Arsène-Henry, Shumon Basar, Richard Birkett, Andrew Blauvelt, Edward Bottoms, Wayne Daly, Jesko Fezer, Joseph Grigely, Nikolaus Hirsch, Maria Lind, Markus Miessen, Michel Müller, Radim Peško and Barbara Steiner in production of site specific work, as well as in a series of talks and lectures. The exhibition and the following catalogue (published by Sternberg Press) didn't only show examples of incredible graphic design work from one of its most interesting practitioners, but also shed light on new kinds of collaborative and highly critical working methods that have become central for contemporary design practice.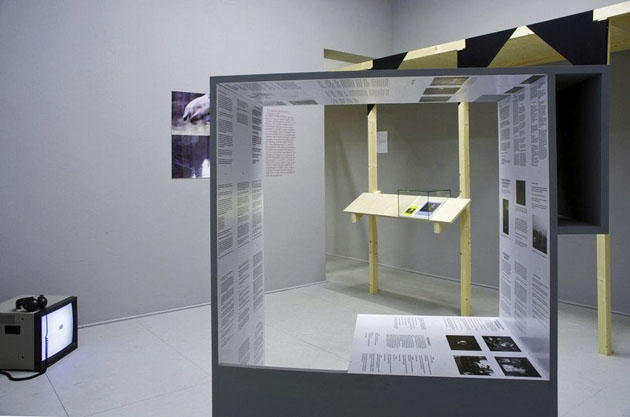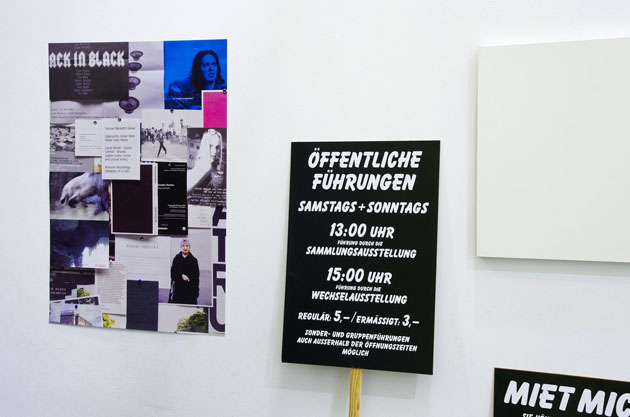 Rujana Rebernjak