Guest Interview n° 37: Alexandra Verschueren
Born in Antwerp, Belgium, designer Alexandra Verschueren rose to prominence when being awarded Le Grand Prix at Festival d'Hyères in 2010 for her innovative Medium-collection featuring garments of felted and starched wool treated to look like paper. Today, Alexandra's work is less conceptual but more thought-provoking than ever.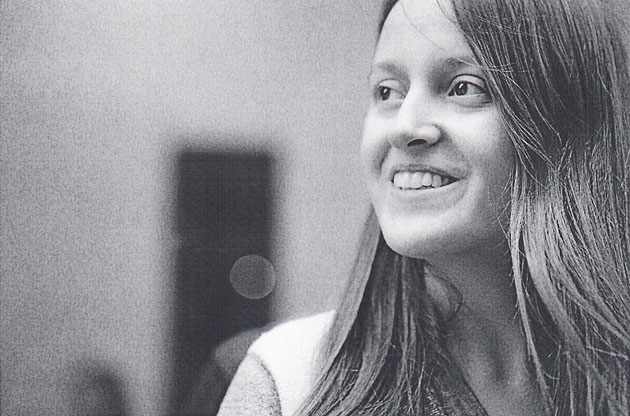 You grew up in the city of The Antwerp Six and many other influential designers, how has that heritage affected you and your work?
I started to be aware of it when I was 12 years old, in the 90's, and I think it definitely influenced me in a way. It always felt kind of weird to have six such great designers, since Belgium is such a small country.
When you studied craftsmanship at The Royal Academy of Fine Arts, did the Belgian design tradition have a great influence over your education?
Walter Van Beirendonck (The Antwerp Six) was actually one of my teachers in the third year. But we were never allowed to look at other designers in that school, you never ever reference another designer. You're supposed to find your own voice. In my final year I was working with paper and I had this idea to push garments flat, but my pattern-making teacher just said "Margiela has already done that".
You were awarded Le Grand Prix at the Hyères festival in 2010, that must have been quite an experience.
I'll never forget that. I graduated in 2009, and I went to New York to work for Derek Lam and Proenza Schouler, but the transition from being in the school's artistic bubble to being in the commercial reality of fashion in New York was hard, so for me Hyères made the transition smoother. It opened so many doors; suddenly everyone knows your name, even if it's hard to pronounce (laughs). I even got two letters from the French minister of culture.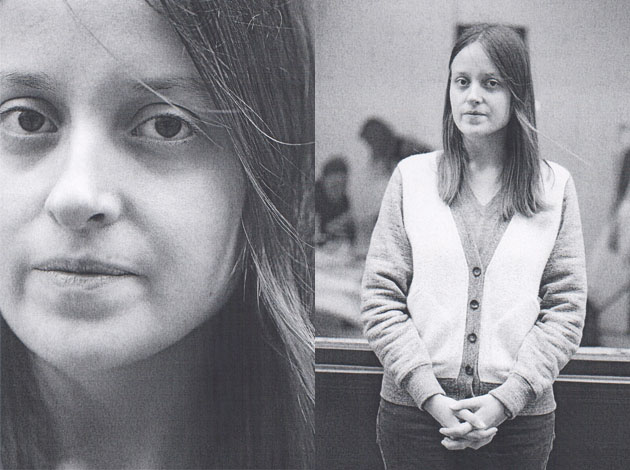 And what happened afterwards?
I realized that my moment had come; it was the perfect timing to start the label. I still don't feel completely ready, that's why I do such small low-key collections. Many people think my work is simpler now, but there's a more focused idea behind it. It's about learning how to make a garment people will feel beautiful in. Very often fashion is all about image, making an impression. My collections are not about making disposable images, but to learn how to build a lasting one.
It sounds like you have a profound respect for the actual craftsmanship.
Yes, I just want to take my time, and show my respect for the métier. We once had a workshop with Dries Van Noten. He told us that his grandfather had this shop where he turned suits inside out for people. When they were worn out, he just turned them, rebuilt them, and they were like new again. That struck me as something that's now fading away, but for me it's very important to understand how a garment is constructed.
How has your working technique evolved since you began designing?
The trial process has become important, sometimes I just change a whole garment. Some I've redone like 5 or 6 times. I used to be very stuck with ideas of how I wanted it; I thought I was very consequent. Before it was more about the concept, since no one would actually wear the garment anyway. But when I started making wearable clothing I became more free. Now when something's not working, I try to solve it. It's more about the process.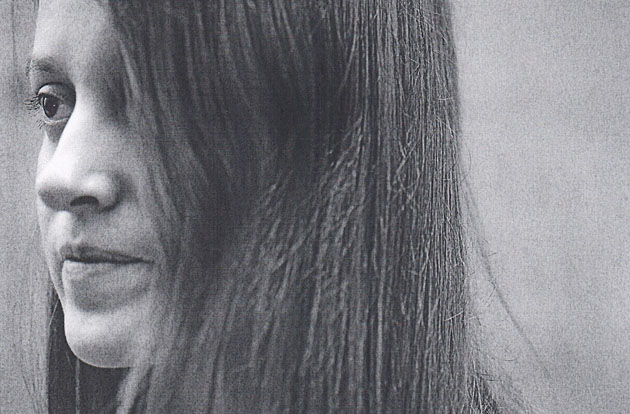 How would you describe your current idiom and design?
I'm 24, so there's still a lot to learn and I'm still figuring things out. The quality is very important for me. The sweatshirt fabric I used for my current collection is made with a machine that goes 10 times slower than a mass-production one, there's no tension on the thread so the shirt stays softer for a much longer time. I like boyish things. In school when I was drawing collections people used to say, "Oh, you're making a men's collection…"
What's behind your universe, what inspires you to create?
Words sometimes inspire me, maybe because my parents are linguists. The last collection was called "Shift". For me, it was a very important word at the time, because it was about a transition, and I had a lot of overlapping details in my clothes. So it was about overlapping and shifting from one thing to another and evolving. I can be inspired by a detail I see on a garment, but never by a designer.
What are your goals for the near future?
I hope I can expand the collection, to sell enough to survive. If a job opportunity appeared, I wouldn't turn it down. I just want to be able to have a nice presentation of my clothes, and I'd be happy to see more people wearing them. I'd love to be based in Paris. I love New York as well, but I'm too European to live in The States, I feel too unpolished.
Petsy von Köhler – Photos Fred Aufray