Guest Interview n° 34: Jimmy Wahlsteen
Despite the raw winter weather in Scandinavia, the soulful compositions by Stockholm based guitar player Jimmy Wahlsteen make you feel anything but cold. With his sights zeroed in on acoustic, he delivers evocative and innovative tracks that make us – normally lovers of lyrics – forget that there aren't any, and soaks us up in the sound!
We caught up with Jimmy at the beginning of the new year to talk about his second album All Time High, the recording process, his relationship to fashion and also found out he has his sights set on a Grammy…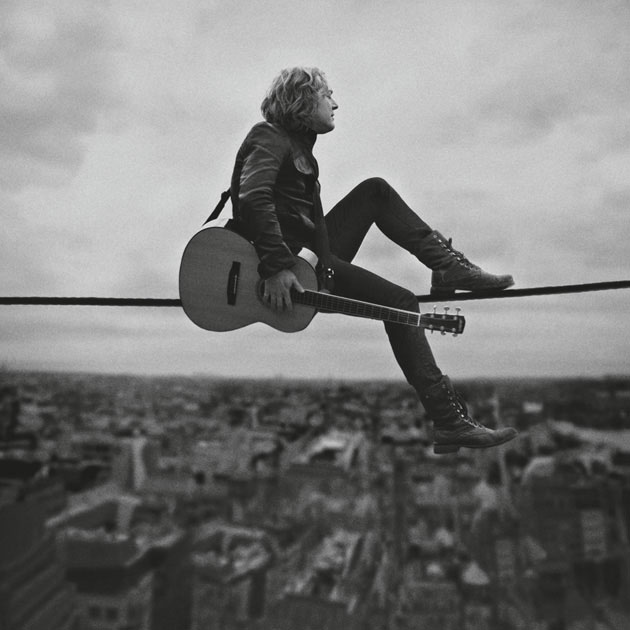 First of all; Happy New Year! Any New Year resolutions?
Happy New Year to you too! My only new year resolution is to get back in shape. I haven't had any time to go to the gym continuously for a while now and I really miss the old me when I see myself in the mirror.
You recently released your second album. Have you done anything differently this time around?
This time I had every song finished before I started recording. I wanted to try everything live before I went into the recording process so I could choose the songs that got the best response from my listeners.
I also moved my studio to my country house where I did most of the acoustic guitar recordings. I then finalized the songs with some new co-producers back in Stockholm. I used the same mixing and mastering people as I did on 181st songs (Jimmy's first album, editors note) though. It sounds just like I wanted it.
You're using a playing style called hybrid picking, which means you're using both a plectrum and fingers in the same time. What does it do for your sound?
The hybrid picking technique enables a very fluid way of playing. It effects my sound in terms of song writing and allows me to bring in some of the rock elements that influenced me a lot when I started playing guitar. It's not really a deliberate choice to play the way I do. It's just how I always did it and what brings out the best of my abilities.
Do you ever find it challenging to create music that captures the listener without any lyrics?
Song writing is always challenging and I take it extremely seriously. I wouldn't say it's more difficult because it's instrumental, though. It's always the matter of catching the listeners ear and do what you do best. If I would have been a lyricist I probably wouldn't have bothered writing instrumental music. I just focus on what I do best.
You're one of Sweden's most booked guitarists and been appearing both on television and on tour with international artists. What's the biggest difference in touring as an instrumental artist as opposed to with a band?
The differences are quite huge I would say. Being alone on stage is much more demanding and I find it very inspiring. I got to a point in my career where I stopped practicing and played it safe when I toured with artists. Now I practice for hours before every solo show and it has had a very positive effect on the work I do as a session player as well. To communicate directly with the audience is a wonderful experience but it's also challenging and I realize the enormous press the artists I used to tour with have been under. I'm enjoying music and performing more than ever.
Your ultimate, dream gig?
I always set up new goals. It's very important to keep developing as a musician. I think I reached my dream gig in November 2011 when I performed before a sold out La Cigale in Paris. Now I need to come up with a new goal. The Grammy Awards perhaps…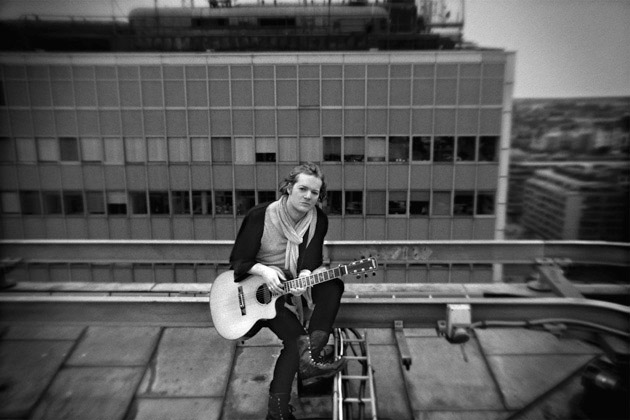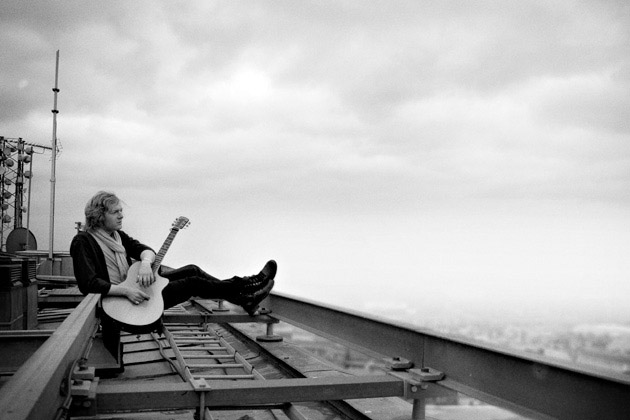 When do you feel the most inspired? Can you sit down and decide "today I'm gonna write a song" or is your creative process a bit more erratic?
I'd say it's pretty random. In hotel rooms I usually manage to combine time and inspiration so that's where most of my ideas pop up. Very few of the riffs I write makes it to the actual recording session but once I come up with stuff I really like I tend to sit with it for hours just to get it perfect.
You have a YouTube channel (which been awarded the "Most viewed award" by YouTube back in 2009!), a Twitter account and a Facebook page. What are your thoughts on the current social media trend?
I really appreciate that all artists today get the opportunity to be heard. Money isn't all that counts when it comes to marketing nowadays. It's more about being devoted to your sound and to be creative enough to attract listeners. YouTube has played a huge role in getting me where I am today.
You're from Stockholm, the home of many prominent, contemporary designers. How is your relation to fashion?
Stockholm is a good place for shopping if you don't look at the prices. I used to be pretty thorough about what brands I wore but at the moment I find it more fun to find stuff here and there on the few shopping rounds I do. I try to keep an eye open for cool things to wear and lately it's been a lot of cardigans and scarfs.
Which was the first song you ever learned to play? Is there any song from your younger years that helped shape your style today?
First song I learned really well on an acoustic was the classic "Streets of London". One song that really shaped my way of composing is "Feelin' Groovy" by Simon & Garfunkel. Everything Paul Simon does is just great.
Thank you for your time, Jimmy!
It's been a pleasure.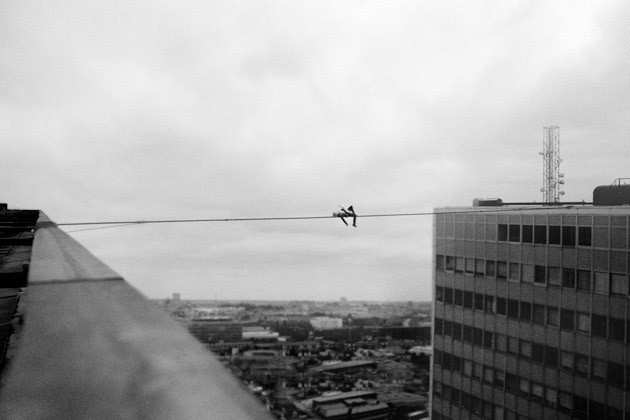 Lisa Olsson Hjerpe – Image courtesy of Jimmy Wahlsteen & Candyrat Records