The Editorial: Smoking Sex / Tom Vek's Aroused
Before you read another word of this, watch this video.
Now, don't you really really want a cigarette now? I'm not generally a smoker, but I weakly went out and bought a pack after I watched it for the first time – it is importantly only the third pack I've ever bought. Ever. So just try to imagine the models in this excellent video doing exactly what they're doing without them: it is unabashedly sexy because of the smoking.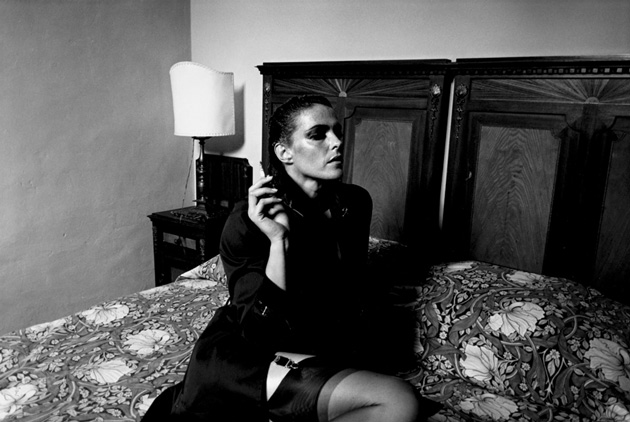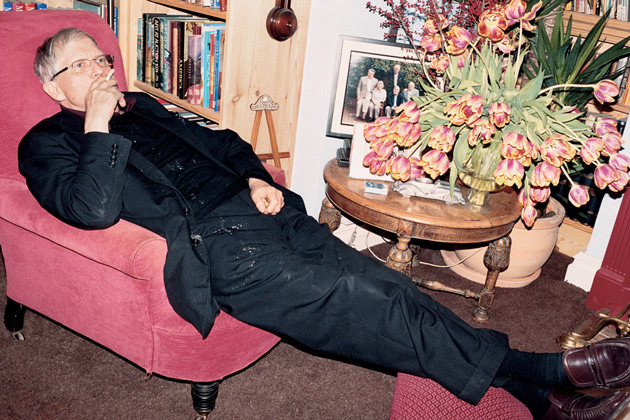 Top Tung Walsh for Pop, Above Juergen Teller for Paradis
Theories about why smoking is so sexy abound. Each one as ridiculous and impossible as the next. "The cigarette is phallic." (Lesbians think smoking is sexy, too…) "Virile young humans smoke, which has made us over time equate smoking with virile young partners." (Plenty of fat old humans who don't get much sex smoke, too…) "Humans had ancient ancestors with long incisors that resemble cigarettes which evolutionarily makes our brains equate cigarettes to long incisors, which equal good mates" (Yikes. I'd like to meet the storyteller crackpot who came up with that one!) And the list goes on. And on.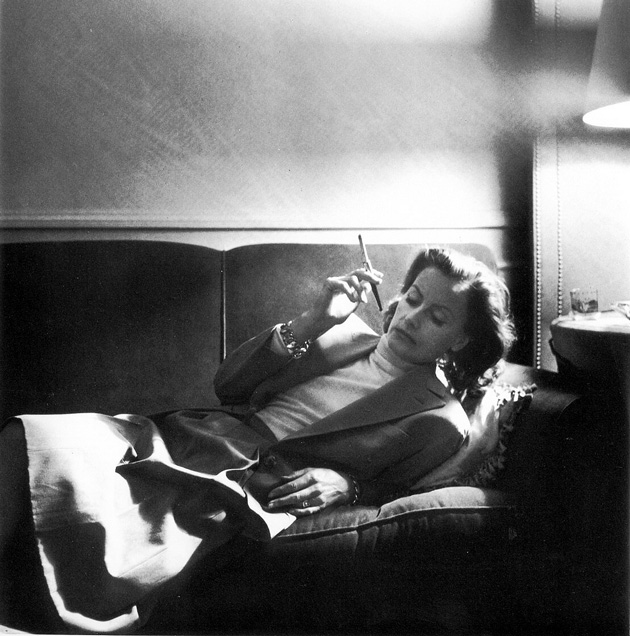 Greta Garbo by Cecil Beaton
In any case, this video directed by Saam Farahmand for Tom Vek's latest single somehow taps into smoking's sexiness in the most positively provocative way in recent memory. Here smoking is a romp through a garden of pure, unabashed pleasure. Here it is sex. Soma. A journey from arousal to climax. And without diving into the many, many pitfalls of the habit (we know, we know, we know), fashion's continued flirtation with the act has been unyielding, which might suggest that there is a deep, primordial connection to it after all.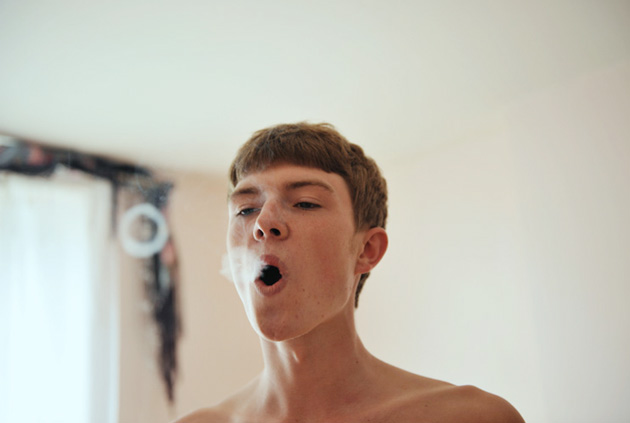 Jolijn Snijders
Think of Cecil Beaton's famous portrait of a smoking Greta Garbo. And every major fashion photographer from Avedon to Testino to Richardson to Goldin have used it in some capacity quite successfully. Juergen Teller shot vehement smoker and artist (in that order, I think) David Hockney last year. 2DM's Skye Parrott (a disciple of Goldin), Jolijn Snijders and Bruna Kazinoti – all of whose images are laced with undercurrents of emotional and sexual tension – have each used the cigarette extensively in their imagery to brilliant effect. Tung Walsh (himself a disciple of Teller) and Vicky Trombetta, whose styles are more distant and hard-edged, as well as low-key, polished Nacho Alegre and Pablo Arroyo, have also skilfully made sexy even sexier by handing their models a cigarette or two…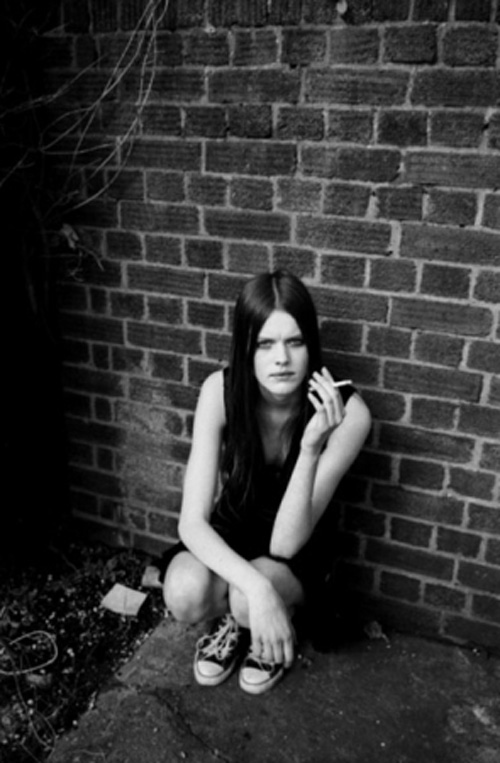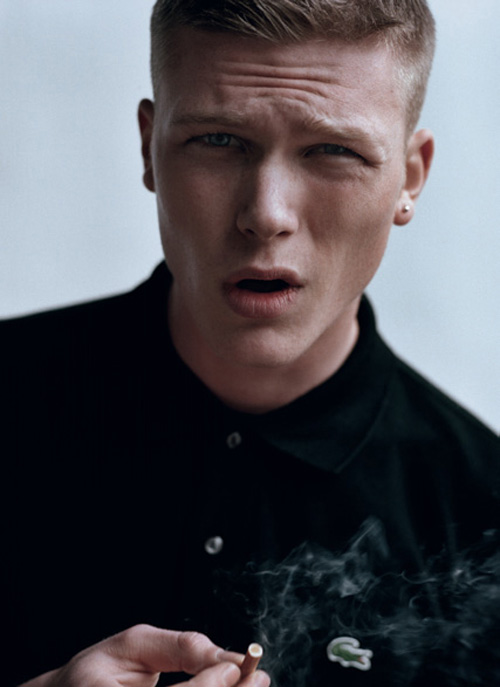 Top Bruna Kazinoti, above Vicky Trombetta for Wonderland
So just as the United States one ups Europe's screaming text warnings and follows other countries such as Australia in adding gut-wrenching images to cigarette packs, there remains quite the uphill battle. What's wrong in mainstream society is so, so right – and per in the subversive world fashion. Even if there isn't anyone among us who doesn't have a hacking, wrinkly aunt somewhere to remind us by example of smoking's devastating long-term effects…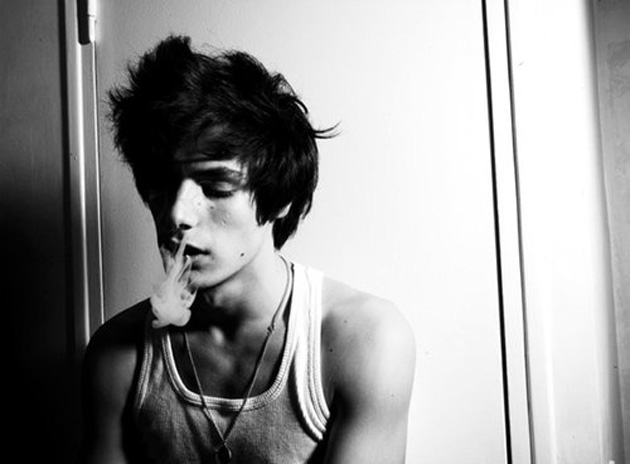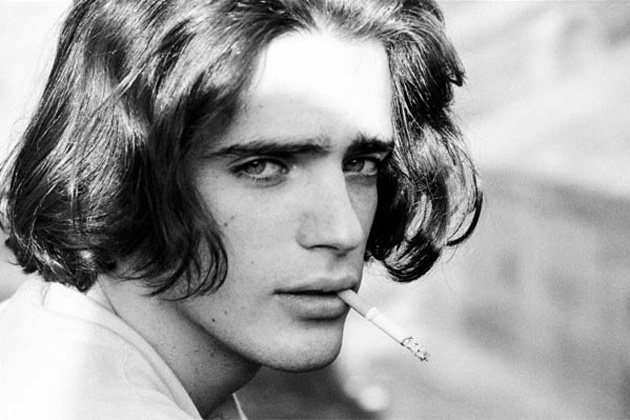 Top Jolijn Snijders, above Skye Parrott
But the cancer sticks continue to seduce. And will until continue to do so until their un-sexy consequences become something other than distant, far-off, vague threats on crisply designed packs.
So in any case, be quite sure to augment your sexy with extreme caution. I'm throwing away my still unopened, brand-new pack today. Well, maybe I'll smoke just one…
Tag Christof – Images courtesy 2DM, Juergen Teller and the estate of Cecil Beaton