.
Guest Interview n°28: Rosaria Rattin / Kose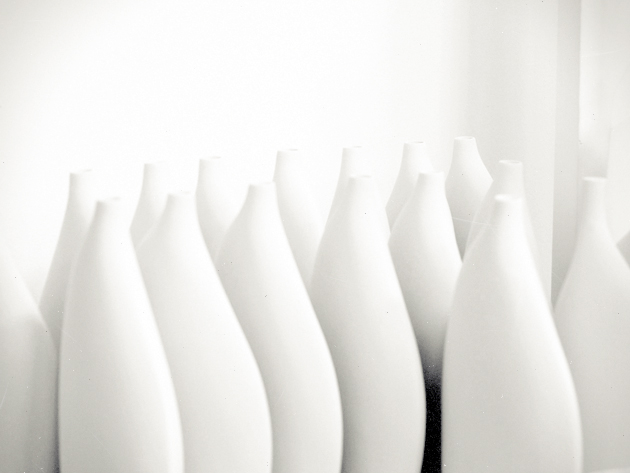 Rosaria Rattin is an intensely sentient being. Truly straddling the line between designer and artist, she charges her objects for Kose with deeply social, political and human questions. Their provocation, however, is brilliantly hidden behind their minimal forms and delicious tactility. Along with her partner Graziano Azzolini, she has built the entirely artisanal brand from the ground up based on a belief that the value of handcraft is an indispensable tool for humanity going forward. She began her design career at Max Mara in an era where fashion was an entirely different animal, and her work for Kose continues to be informed heavily by her roots in style.
Rosaria is proudly Italian and hopeful for her country's future. She is a visionary, and like every great designer, is possessed of an intense curiosity and humanity: strong, single-minded, critical, intelligent, and a voracious connoisseur of knowledge.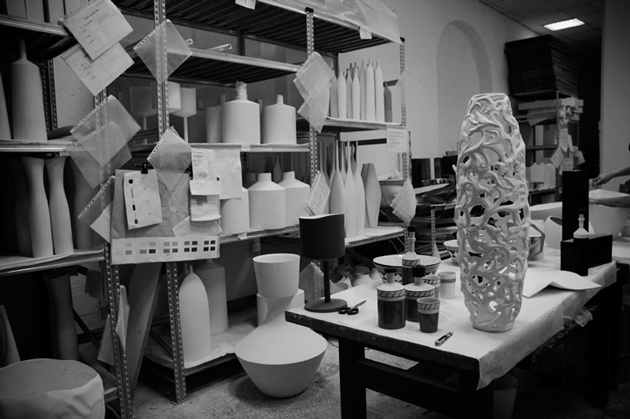 The Blogazine had the pleasure of spending two afternoons in Kose's Milan studio, where we talked everything from form-giving and the importance of materials in design to Italy's future, humanity's past and the power of childhood…
Kose pieces are entirely handmade, unique objects made using "ancient handicraft techniques." Share with us a bit the story and idea behind the company.
I've always considered the "human animal" a marvellous wonder of Nature. A mammal that evolved being able to transmit a thought, a feeling, emotions through words and through doing. And throughout their history, humans invented and passed down through memory their discoveries, their personal thoughts, their personal experiences… the very essence of the experience of life. This all in a constant labour to continually evolve, for posterity's sake… small beings for a big Being.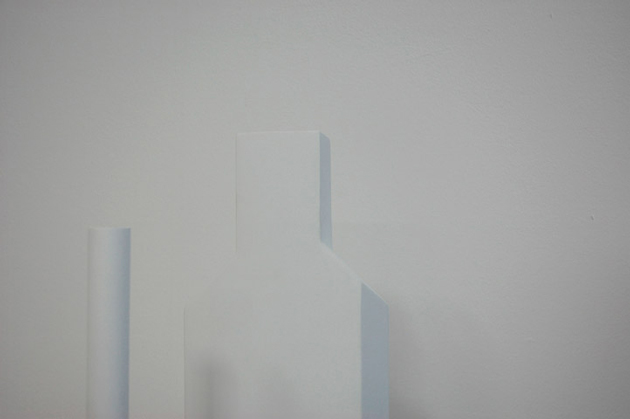 I wanted for this reason to recapture ancient memories of "artisanal technique." Those that came about in the 3rd millennium and were such an integral part of human life .. The artisanal is considered old-fashioned in a society that tends to simplify an few groups and homogenise everything in the name of industrialisation and mass consumerism. A rebirth of the artisanal is, in my opinion, a recuperation of memory and history. The recovery of uniqueness of the individual, of thought, of emotion and of sentiments.
Every Kose object transmits a part of the person who designed it, worked-over and even loved it… because clay (earth), you must handle it with care. You must touch it with sensitive hands and care. Otherwise, it breaks.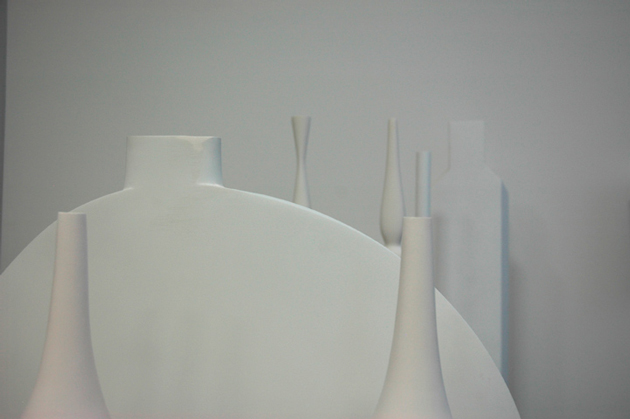 Since handcraft is inherently "anti-design" because of its opposition to mass-production, what is Kose's design process like?
I wanted to demonstrate that the "antique," if brought up to date is modernity itself. Design. Because man's evolution has been to constantly "modernise," humans through their constant pushing forward make projects in the present that… well, they become the future!
Their pared down simplicity recalls Japanese and Scandinaian aesthetic – but also perhaps Lino Sabbatini's metal work. What are the inspirations for their forms?
The simplicity of the objects in the Kose canon represent for me a love for the elemental. The nature of objects. The flow of thought without , and beauty that is always extremely natural.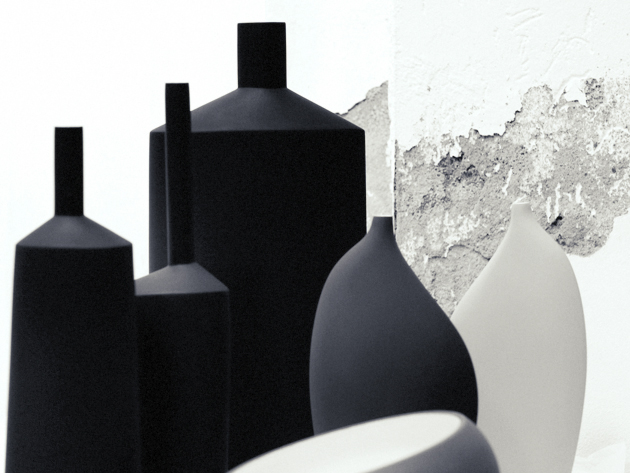 The process that goes into creating objects for Kose is a storytelling of emotions. And Kose objects are principally cities. The Note line is New York, and the Geometrie line is Berlin… Their "peripheries" (in both a physical and contextual sense) represent an end to the industrial age…
And the materials used? Glass, wood… even gauze. Why these in particular?
We use earthen clay, wood, glass, gauze for texture… quite simply because they're natural. Natural compliments people. Natural for the people.
What do you think the future holds for handmade?
I think that handmade is the future. For decorative products it is a gift of uniqueness to another uniqueness.
I also believe that for a more "correct" trajectory of our species – and I consider global to include both the world and the entire universe – we must re-appropriate, take back for ourselves "doing," "making" in order to reacquaint ourselves with… ourselves! To recognise ourselves. And to truly create.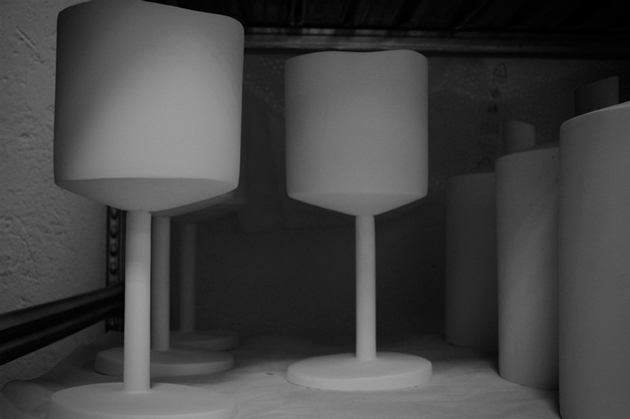 Tag Christof – Very special thanks to Rosaria Rattin & Graziano Azzolini