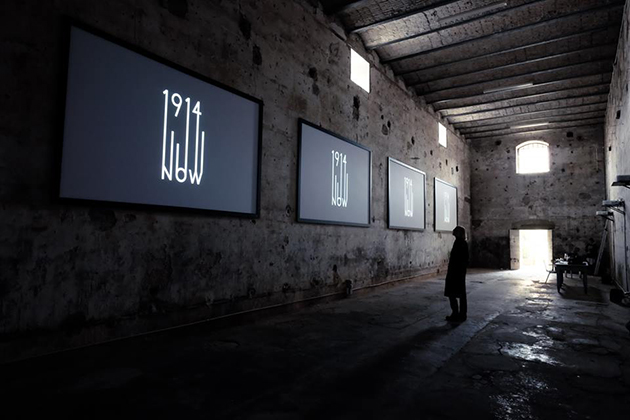 The 14th edition of Venice Architecture Biennale, curated by Rem Koolhas, focuses on "architecture, and not architects". It aims at pointing out the process that any country has undertaken to erase the characters of national architecture and to conform to a universal language between 1914 and 2014. Koolhas' exhibition serves as a way to retrace the history of modern times while underlining the features each country has kept and protected. The project stresses the narrative and the power of architecture to tell its own story by reflecting upon its forms, features, its fundamentals. History of fashion and history of architecture have much in common: they talk about objects that have become material memories, things that have a function in people's life, and thus become more than mere 'things'. Telling their own story, these object testify the shifts in the use, bear the signs of the past and bring these 'wounds' as fundamental elements in reconsidering history.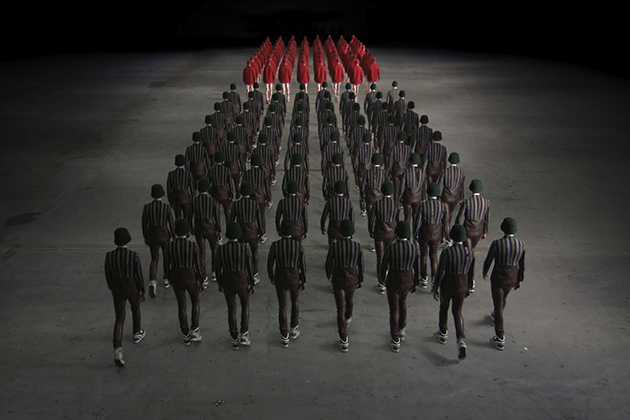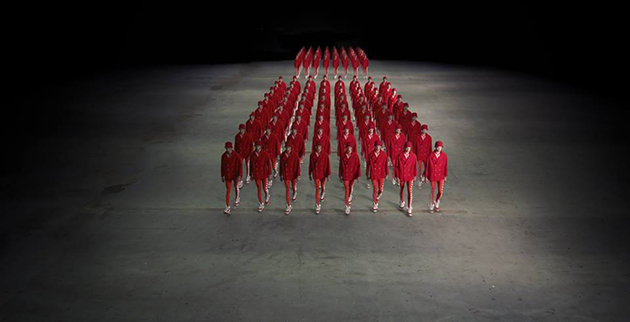 The exhibition "1914 Now. Four Perspectives on Fashion Curation", inaugurated at Spazio Punch in Venice on November 6th, reflects on history from the perspective of a curator. Alison Moloney form London College of Fashion has gathered four curators, different both in terms of their interests and research fields, asking them to think about dress in relation to the decisive year, 1914. Taking the curatorial practice out of its natural context, the curators have collaborated with filmmakers to explore their practice within the frame of the video. Amy de la Haye and Katerina Athanasopoulou started from a tea gown to examine the dawn of modernity. Judith Clark and James Norton used 'il manifesto tecnico futurista' by Giacomo Balla to read the 'set' in which life took place; Kaat Debo and Marie Schuller the tensions between ornament and modernity and how the need of the new affects progress; Walter Van Beirendonck collaborated with Bart Hess to reinterpret the typical war helmet from a new, nearly ironical perspective.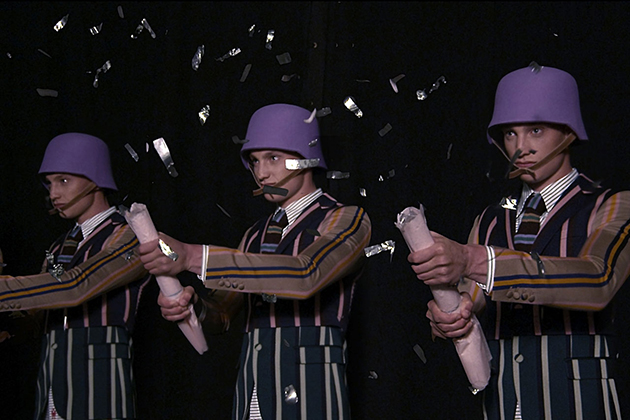 Video is a 'creative' instrument, in the sense that it allows to create a new output holding together elements and aesthetics that often come from the past. These four videos, though different in style and direction, are all examples of storytelling; and of different ways one can approach curating, seen as a 'creative' action. Moloney's curatorial operation in bringing together all these different personalities and making them collaborate, with their differences in poetics and practices, shows the need to turn fashion history into an instrument not only for re-reading modernity, but to actually move toward the future really understanding its reasons rooted in the past.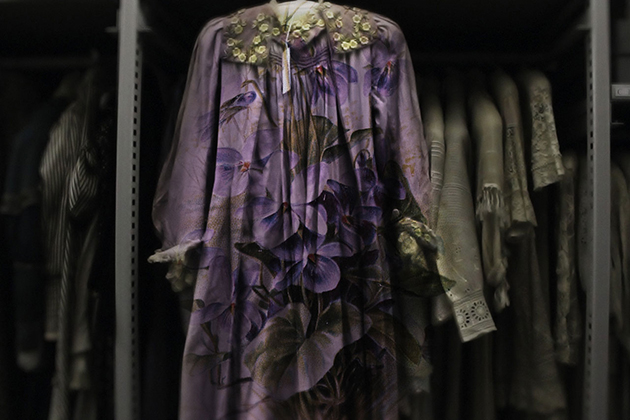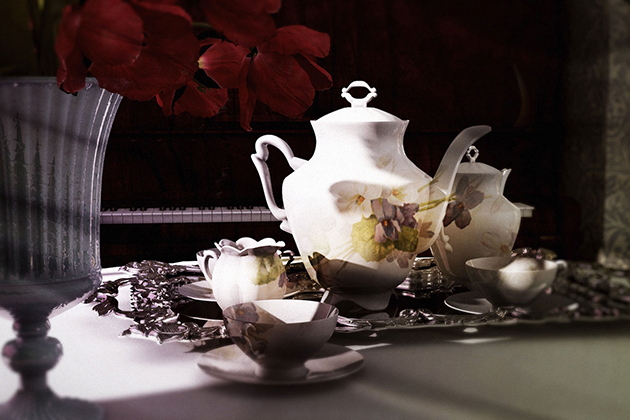 Marta Franceschini